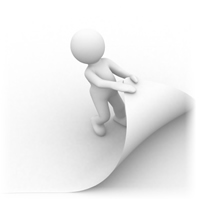 When you are designing an effective marketing plan, you will need to establish Off Page SEO strategies that compliment the content you have already put together. But what is Off Page SEO, and how can it affect your website's ranking? In this post, I will discuss how to make proper use of back links, social media networks and article submission networks to really put you ahead of the game.
Off Page SEO vs. On Page SEO – Whats The Difference?
These 2 marketing techniques are easily defined in their names. On Page SEO is usually done first. This includes generating content, site layout, photos, images, etc. Once you have established your site, or the pages you are looking to rank for, Off Page SEO will help direct attention to what you have done. Generally speaking, you will not need too expend too much energy on Off Page SEO so long as you use the right sources. The idea around this type of marketing is quality vs. quantity. Keep that in mind when you are exploring different techniques. Here a few great SEO strategies that I have found to be very helpful with my off page efforts.off page seo
Blogging
Obviously, this is my number 1 pick. If you are looking to promote a product, website or service, then blogging about it is highly recommended. It is not hard to create a blog, and it can easily be linked to your current website. Blogging creates a neutral source, where you can discuss issues that people may have, and how your product or service can fix it. Now, blogging doesn't have to only be self-promoting, and it is probably best not to make it that way. The true selling feature is that a blog creates a great atmosphere for other professionals to share opinions in your field.
Off Page SEO Link Exchange
One of the most effective strategies when it comes to optimizing your site from the outside in, is getting other credible sites in your niche to give their "seal of approval" to Google. This comes in the form of links that direct their followers back to your site. "Link Exchange" is when you agree to share a link to another website, and have them do the same. This is fairly effective in building rank for you site, so long as the links you are directing and receiving are to and from well established sites within your niche. The better the source, the better ranking Google will give it.
Submitting Articles
Creating articles about your services is a great way to gain exposure and it's easy to get started doing this. Similar to writing posts for you own blog, you can create seperate content and have it posted on sites like Ezine, Go Articles, and Buzzle. Once you submit your content to be posted, you can add an author bio with links back to your site. Some article submission sites will also allow you to add links to your content, but they may have certain rules associated with where and how they are published.
Social Media Sharing
I have begun implementing this strategy within the past 6 months, and I am amazed at how fast you can gain exposure through Social Media. The big contendors you should without a doubt begin sharing your content on are Facebook, Twitter, Google Plus, and StumbleUpon. All of them have different advantages, but the overall goal remains the same – Bring In Traffic. Off Page SEO is about engaging people without them having to look for you directly. These open source networks provide numerous options in getting more and more links to your pages. Create a company Facebook and Twitter account Accept new followers and likes, and continue to engage your audience. Google Plus and StumbleUpon are great networks where you can build relationships around your niche and easily invite more "shares" and links back to your website.
Author: Josh Nadeau
Courtesy of www.genuineseo.net