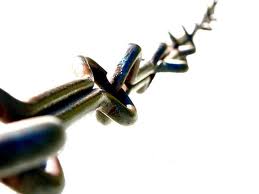 When it comes to link building publishers have a significant advantage because editorial content, be it hard news or evergreen content, lends itself naturally to linking and sharing. In addition producing quality content on a daily basis creates a steady stream of new opportunities.
It is one of the many reasons that content marketing has become so popular, as brands in other industries put an emphasis on content development and promotion and essentially become publishers themselves.
For traditional publishers, link building typically falls within the third main bucket of a comprehensive SEO program, which includes technical, editorial and marketing initiatives.
However there are plenty of benefits to link development beyond SEO, in particular driving traffic, increasing awareness and building audience. So link opportunities that may not have direct SEO value are still an important part of the mix, and they often indirectly lead to additional links that do.
So what link building tactics are most effective for publishers? I've put together a list of some of the main opportunities in broad categories.
These activities typically involve collaboration with multiple groups including tech, edit and audience development as well as the SEO, PR and social media teams.
Recommended Tactics
1. Link reclamation
As a first step make sure you are getting the benefit of all the links you already have. You'd be surprised at how many existing links (both internal and external) may be pointing to incorrect or discontinued URLs.
A good way to investigate this is to review the Crawl Errors report in Google Webmaster Tools, which shows URLs with 404, 500 and other errors that Google encountered while crawling the site.
Click on a URL with an error and then the "Linked from" tab to get a list of pages that are linking to it.
Then address broken link issues as possible through 301 redirects, updating internal links and in limited, high-priority instances contacting external sites to update a link.
Link reclamation takes considerable time and effort and it is certainly the least glamorous of all the tactics. However the collective payoff can be substantial so it's worth devoting some resources to it.
2. E-mail newsletters and RSS feeds
E-mail newsletters are a still a major traffic driver for many publishers and e-mail remains a powerful communication channel that isn't going anywhere.
ABC News email newslettersSpecific to link building, newsletters offer a great vehicle for content discovery which indirectly leads to links and social sharing. So make sure to include not only brand new content but also high-priority evergreen and seasonal content when appropriate.
And if you are tagging the URLs in your newsletters with tracking codes make sure that you have rel=canonical tags on the linked pages to offset the resulting duplicate content issue.
RSS feeds are another good opportunity, both for content discovery and because users sometimes utilize them to power link modules on a blog or other site, in which case they become a direct source of links.
So maintain a decent selection of feeds and don't let the impending shutdown of Google Reader move you away from RSS. Also on the technical side if intermediary URLs are used in the feeds make sure they have a 301 redirect to the canonical URL for each page.
3. Cross-network promotion
For publishers with multiple titles cross-network promotion is an excellent tactic. However it is important to do this in way that adds value on each specific site.
For example, creating a large extended footer with links to every site in your network, with anchor text that is clearly for SEO, is not the way to go. It looks cheesy, users will tune it out and the engines may discount or disregard those links anyway.
Instead focus on topically related links, and come up a mix of modules to be used in various locations that add value to users. Targeting cross-network related links at the page level is a good approach.
And when you do use larger and/or site-wide modules, stick with more natural anchor text. Using brand names for home page links and headlines (or touts) for content links provides clarity and avoids over-optimization.
4. Partner links
A popular tactic among publishers is forming partnerships to feature various link modules on each other's sites. Similar to cross-network links, partner modules most commonly include a link to the partner home page plus a few headlines.
As I covered in SEO Guidelines for Sponsored Content and Partner Links, there are SEO implications to be aware of. Such links are not technically sponsored links because they are not paid for. But there is a business relationship involved so they are not editorial links either.
Therefore publishers need to decide for themselves how to treat partner links on their own sites and what they want their partners to do.
Regardless of their direct SEO value, partner links are a valuable tool for audience development and traffic building and something that is worth taking advantage of.
An offshoot of this approach is using a third-party service like Outbrain to get wider distribution. Since Outbrain links are paid links, its modules comply with search engine guidelines and do not pass SEO value (a good thing as this protects the participating publishers). But even though there are no direct SEO benefits there is plenty of upside, as Outbrain has proven to be a good traffic source for a number of publishers.
5. Smart syndication
Syndication deals are another popular form of partnership, as publishers syndicate content on other news sites, or in the case of evergreen content, portals like Yahoo! Shine or MSN Living.
With syndication the primary SEO aim is protecting the original source and reducing the risk of being outranked for your own content.
But in addition to providing an attribution link to the original URL (in accordance with SEO best practices for syndication), syndicated content often includes additional inline and related links back to the original publisher. So it is a vehicle for link development too.
In some cases like Yahoo, the links within syndicated content are nofollow (and they often point to Yahoo tracking URLs with 302 redirects) and thus do not pass SEO value. But they are still a valuable tool for building traffic and awareness.
6. Sponsorships, contests, special promotions
There are lots of different opportunities within this category, but the main idea is going beyond regular editorial content to come up with special events, contests, promotions, etc. that will draw interest, activity and ultimately links.
The primary motivator here isn't typically link building, but the resulting accumulation of links and social shares is a nice side benefit.
7. Widgets and badges
Utilizing various forms of widgets and badges is a tactic more often used by other types of businesses, but it is applicable to publishers too.
From an SEO perspective, the main thing with widgets and badges is being very careful to avoid things that could get you in trouble, such as including hidden links or requiring the display of a text link with specifically optimized anchor text.
But beyond the SEO implications, widgets offer a way to help promote new and featured content so there is value in the right situation. Similarly, badges can provide win-win scenarios in which users are happy to display either an affiliation with or recognition from a particular publisher.
8. Media relations
While links within press releases may not have much direct SEO value, including links to specific pages calls their attention to journalists, bloggers and others who may come across the release.
This increases the likelihood of links to some of those pages making it into the resulting media coverage, if they help to tell the story or provide additional background or details.
The same goes for media relations in general. When the PR team is pitching a corporate announcement or a new feature, package, etc. for a particular title, including a relevant URL among the key talking points helps to facilitate links within the resulting coverage.
It's also worth pointing out that blogs and smaller news outlets will occasionally publish press releases verbatim, which creates additional opportunities for embedded links.
9. Blogger and influencer outreach
Followerwonk Twitter bio searchAs I mentioned in The Best Free (or Cheap) Tools for Blogger and Influencer Outreach, this type of monitoring and outreach tends to be driven by PR but it has nice crossover with SEO and link building too.
Identifying and building relationships with subject matter enthusiasts, influencers and brand advocates helps to facilitate new ideas for outreach, content development and promotion.
Bloggers in particular are a great potential source of links when you have something they care about, or you come up with a creative idea that's a win-win for both of you.
So the more you can do here the better.
10. Social media
Last but certainly not least is social media in general, for a number of reasons.
Specific to link building, as I covered in 5 Ways that Social Media Impacts SEO it is a good vehicle for secondary links, in which users discover content through social media and then link to it in other places.
And as referenced above monitoring social media activity is a good way to find influencers and advocates, and more specifically bloggers. Bloggers tend to be the best candidates for outreach activities that can lead to inbound links.
Beyond that, social media has other direct and indirect SEO benefits, and social signals at the domain, page and author level will continue to evolve as ranking factors over time.
Plus social media is a significant traffic driver, regardless of the SEO value of links in tweets, likes, shares, +1?s, pins, etc. So increasing social media activity and engagement is vital in its own right.
There are lots of tactical opportunities, but at a minimum make sure you are optimizing your on-site buttons and og: tags, and allowing for editorial customization of those fields when needed.
Then establish a coordinated program for active participation and engagement at the brand and the individual level. And implement an ongoing content promotion plan that includes not just new but also priority evergreen or seasonal content (when appropriate).
Author: Adam Sherk
Courtesy of www.adamsherk.com