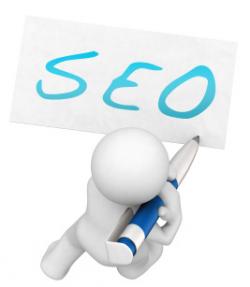 What blogging tips really count when search engines rank sites on top searches? This is perhaps one of the most significant questions when the hot topic of search engine optimization comes up. With so many sites competing their way on top searches, the need for SEO best practices has always been sought.
Many experts and SEO professionals agree on the following SEO trends that definitely give tremendous impact when it comes to boosting your site's rank.
1. Researching extensively on keywords is a trend that never goes out of date. SEO always start with the keyword or keyword phrases. The significant value of unique and competitive keywords will surely beam any sites to top searches. This also requires patience and effort on the part of the SEO professionals working on them. Sorting keywords and doing analysis for them are actually good practices that prove useful in the long run. Those who are diligently doing his homework will reap great rewards.
2. Search engines are always sniffing for fresh and original content for articles. Sites which repeatedly provide high-quality and useful articles have the best chances to land on top searches. Readers are also very keen on the sites which produce valuable articles and keep tabs on them. It is therefore a sure win when one invests on great quality content and writing.
3. Optimizing theblogs through placing keywords in the meta-tags is also another trend which is still giving boost to the site's ranking. Always remember to put keywords on description tag, title page and even on headings. Alt tags are also recommended to be used on images. These website optimization techniques allow search engine spiders to find your site easily.
4. Promoting your blog about its product and services are also done through article submission to directories. You can even submit press releases to press announcements websites. This increases the chance of your site to get exposed in the web.
5. Social bookmarking is one of the latest trends in SEO. Joining these sites create an avenue where your sites are recognized. Websites like Digg and Delicious are examples of these social bookmarking. You can bookmark the articles and press releases you have written and connect them easily with others.
These trends in blogging have only one particular goal and that is to rank your site well in the search engines. Two things that should be acquired when working on SEO are the abilities to be patient and diligent in so many aspects. Well, the fact remains that it will take some time to know if all your efforts paid off. But following the trends above will you an edge and therefore you can never go wrong.
SEO continually offers many kinds of possibilities to many startup owners. The wider one understands about SEO, the better is his chance to succeed. Now, if you think that you have done everything you can, then wait for the progress you'll get out of doing your homework. Remember, ranking high on search engine's results pages is always the end goal of these efforts.
Author: Azariah Daniels
Courtesy of www.seopalbg.com