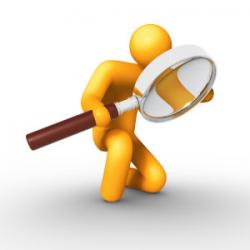 There are a lot of things that need to be looked at and considered to make a certain SEO strategy work especially for the website you own. Constant communication is needed here especially with your web designer.
Search Keywords
Keywords that are relevant as anchor text can really be a big help in building links and connect to other pages of your website. Some say too broad and generic keywords won't be able to help you improve your rankings but there are those who still believe in its power. To help you get through with things, you must maintain balance in using generic and target keywords as your anchor text.
The best way to look for the right keywords is to first, think as the way search engine users do. What would you type in the search engine bar if you were to look for something? This is the keyword you should look for. Once you have found it, you can make content and spread it in your website but remember to keep it natural. Use it with strategy like the titles and descriptions. As they say, don't do over-stuffing of keywords or else you will just spam your website.
On-site SEO and Meta tags
Meta description is also important and it's a short description of your website which is usually shown just below the link when you're looking at search engine results. You can use the Meta attributes to attract customers and as well as your bait to increase your ranks in search engines later on. Keywords can also be used in the Headings on your pages. Another tip is to use them with each image on your pages, in the alternative text.
Don't use the same Meta descriptions for every page as this might be flagged as duplicate and won't do you any good. Make these descriptions really attractive to get the attention of your potential customers.
Off-site SEO and backlinks
Getting links from well-established and strong websites or what we call authority sites can help you as well. Examples of these are educational sites or .edu sites. There are also non-profit organisation sites having good authority ratings. If you can get placed there, you can easily be recognised as most search engines love these kinds of websites.
Publishing great quality articles is also one of the best ways to get links from other sites to yours. You only have to create fresh and much valuable articles, as these things are really loved by organisations and educational bodies. Pay-Per-Click can also be a use on affiliate marketing methods. It is one convenient strategy but the profits can sometimes be doubled.
Search engine spiders are actually playing great roles in looking for your website's status. You can make their work easier by giving them direction when they crawl through your website. This way, they can get more data and if you have placed your keywords well, it will likely be shown in search engine results. You can also give this direction by making a sitemap which can make the works of these bots easier. It will be easier for them to prioritise the most relevant content in your website.
These are some of the Top SEO things that are needed to achieve high search engine rankings. But because SE's constantly change, you have to research more on what are the latest so that you can adjust your strategies. Working with experienced SEO companies like Digital Organics can prove to be a great help for you especially if you don't have enough time or experience to do it all yourself.
Courtesy of www.digitalorganics.com.au