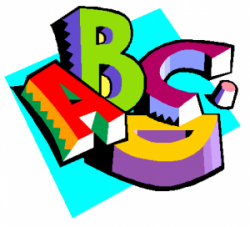 Here is my guide to the free tools available from one of my favourite websites – moz.com
Moz.com is a website I just could not live without. They offer such a huge range of tools, and it would seem that they are making more and more of these free!
Here is my quick guide to some of the tools you can get for free from Moz (formerly SEOmoz) and how you might want to use them!
Get your free SEO tools
Get yourself to moz.com and navigate to products>tools and data. You will be presented with a list of their products. Right at the top of the list you will see this – the FREE tools!
Some of the free tools are the same as the paid tools, only limited. Here is a quick guide to the FREE tools on offer here.
GetListed
GetListed works by taking down your company name along with your postcode and gives you a percentage score for your local listings, including suggestions for more listings.
Unfortunately GetListed for UK business is currently unavailable as Moz are updating some bugs with the system that resulting in some inaccurate reporting. But keep your eyes peeled!
Followerwonk
Followerwonk is a Moz app designed to help you analyse your Twitter data. There are five main tools here:
Search Twitter Bios

Search 'SEO' and fine some of the most popular Twitter users or those with the highest social authority

Compare Users

Here you can compare your account with those of your competitors, authorities in your industry or just your friends (if you think you're better than them)

Analyze Followers (their spelling, not mine!)

Here you can analyse the followers of any Twitter user. Find out the locations of those that they follow, active hours, social authority and so much or in an easy to understand format.

Track Followers

Here you can see what you followers are doing. How many are following you, how many are unfollowing and how this can average out over time.

Sort Followers

Here you can see ALL those that you follow and who follow you. You can organise them according to their Twitter stats – including Social Authority, number of tweets, number of followers, how long they have had their account.
Open Site Explorer
This is something that I probably use everyday – without fail. You get three goes every day on the free version so it's worth a try. You'll be amazed at how quickly you run out too. Open Site Explorer allows to you see the websites linking to any domain. Just type in a domain, hit search and see what you get. It's a great tool for assessing your own links as well as those of others in your industry.
SEO Toolbar
This is another tool that I use everday. The Moz bar allows you to view Moz's own SEO metrics from any website. Simple download the extension for either Chrome or Firefox and see the Page Authority, Doman Authority and MozRank score of any page you visit.
MozCast
MozCast is the weather report of SEO. The MozCast tracks the changes in Google's rankings. The more Google's results change the hotter it gets! Today it would seem we are pretty average. It's a fun and easy way to keep on top of the day to day changes.
I almost forgot – there's one more (kind-of) tool!
Moz Blog
The Moz Blog is the most powerful tool here. It is full of everything and anything! It will keep you updated on the most recent developments in the SEO world. Of everything they offer for free – this is one NOT to forget about. Knowledge is a valuable thing.
Author: Abra Millar
Courtesy of www.hallaminternet.com