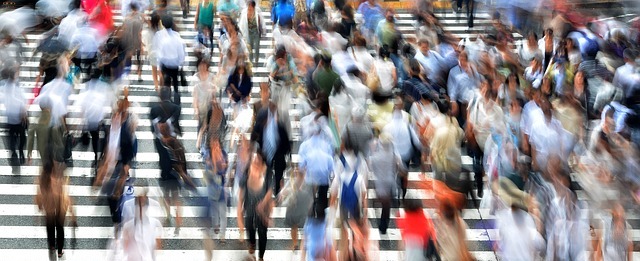 SEO, or search engine optimization, is a buzzword these days. Lots of people know what it means; however, fewer understand what it all entails. Unfortunately, there's not an Easy Button for boosting your website's traffic, but there are some relatively basic steps you can take to start moving in the right direction.
If you are looking to increase traffic to your website (and who isn't, right?), then you may want consider employing or adjusting these six aspects:
1. Email Marketing
Your first step towards increasing your traffic through email marketing is to make an email list so that you have an idea of the number of people you reach. To create an email list, you can build one organically by using your own readers, or you could purchase an email list. Purchasing an email list may be effective, but it's far from the best way to foster brand loyalty.
2. Content Marketing
Putting time and effort into creating high quality, interesting content can help set your website apart from the crowd and make you seem like an industry leader. Even though investing in content marketing can be a lot of work and it is difficult to tie in content to ROI, search engine data repeatedly shows that your website's content is vital. Don't neglect it!
3. Social Networks
Social networking isn't just for teenagers. You'd be surprised how much traffic can be generated by conversing with your customers via Twitter, Facebook, Google+ and other social networking sites. If you don't already have a good social media presence, it's high time you do.
4. Webinars
Webinars can help your business engage with visitors, as well as introduce your brand to the public. The format of a webinar allows you to answer any questions that your viewers may have on the spot and puts a friendly face to the company.
5. Q/A Sites
Don't be afraid to make use of external tools. Q/A sites (Quora and Yahoo Answers, for example) can really drive up the traffic on your site. There are some rules that you'll need to follow when using Q/A sites, however:
No spamming
Add link value by citing your website
Include multiple ways of contact (email, phone, social network, etc.)
Answer questions throughout the topic areas.
6. Forums
Like Q/A sites, forums can generate excellent traffic for your website. You're best off, however, choosing to post in ones that are niche-specific and closely related to your industry.
There are plenty of other ways you can attract traffic to your website, including link building and website design. Pay attention to these six strategies though and you'll be off to a good start.
Author: Stone Reuning
Courtesy: www.seo-e.com