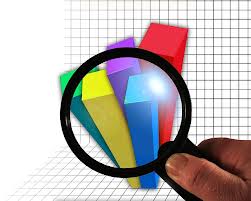 Free tools to track the progress of your website or blog so you can tweak your strategies for better results
In an age when Google search algorithmic updates are so fast and frequent, it's just vital to keep a close watch on the health of your sites. Whether you have a blog or a website, you should be well-informed of everything issue that arises with your site so that you are ready to take action in time, right? If you are late in taking action, it could jeopardize the sheer existence of your online business. That's why, it's important to use those free tools that are available for the purpose.
Given below are five of the most important tools that you can use to keep a close watch on the health of your website, for free.
If you want to know whether your website or blog is optimized really well or not, this is the free tool to go for. As soon as you enter your domain name or site URL into the box given, this tool creates a well-rounded report which includes essential elements like site structure, links, popularity, keywords, meta descriptions and many other important metrics. In a couple of minutes, you come to know of lots of potential details of your site.
With the crucial web statistics that this tool provides you with, you can know more about your site visitors and tweak your strategies for better results. So, get ready to fine-tune your goals and track your progress.
This is one of the most popular free tools that thousands of online marketers use to get a customized internet marketing assessment report of their sites. In this report, you'll find vital information about keyword rankings, inbound links, domain authority, competitor link resources, social media visibility etc. This report that's free for you is worth $199.
So, don't make any more delay. Get started now.
A world renowned web information company, Alexa is a powerful tool to gain an insight into the valuable details or stats of your site. Whether you want to know the traffic statistics (rankings, reach, pageviews, search etc), detailed search analytics or information about the audience, this is one of the best free tools that you can use to check out the performance of a website or blog.
By using this free tool, you can collect valuable data including meta tags, keyword density, load time, file size and links among others. In addition to getting all this info, you can also gain an insight into how search engine robots analyze the websites of your competition. A great tool indeed!
Though the free version of this website performance tool works only for a week, it allows you to gather plenty of valuable stats. Whether you want in-depth SEO report of your website, insights into your site's internal pages or competition analysis, this tool works great. Thousands of online marketers across more than sixty countries are using this awesome tool already. Now, it's your turn to take a look and collect data you can use to improve your website.
Author: Daniel Lew
Courtesy of www.danlew.com