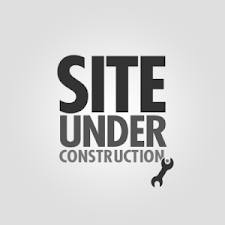 The holidays are coming and many of us check our New Year's resolutions and reflect on the changes we want to make in the future. Like most people, you've probably made promises a year ago that went unfulfilled. Chin up, you're not alone 🙂 . The numbers show that fewer than 2% of people do follow their resolutions. Want to join their camp? You have a plenty of time to fulfill most of the points from your List, I'm sure. And if one of the points is 'Build a Personal Website', this article is just what you need 🙂 . Check out my compilation of the tried-and-tested website builders to build a full-fledged website before the holidays and cross out another point from the List!
#1 Squarespace
Squarespace is definitely the best choice for those who have a knack for design and are dead set on building and publishing an eye-popping website independently. Squarespace provides users with high-end, inspirational templates and an assortment of tools to customize those nearly effortlessly. Although Squarespace doesn't have a pure drag-and-drop/WYSIWYG editor, it's still rather easy-to-use. There's no free version of Squarespace. However, you may try it free during their 14-day trial (24/7 tech support included).
#2 Zoho Sites
Zoho Sites is another platform that will help you build your website (or even several websites) in no time. Zoho Sites website builder boasts one of the most intuitive interfaces: just drag, drop, resize and edit the elements of the page until it looks exactly as planned. All Zoho Sites websites are responsive. This means your website will be optimized for all types of screens (tablets, smartphones) automatically. You can create an account with Zoho Sites free of charge anytime. To enjoy the Pro features of the system (6 websites, multiple authors, PayPal checkout, AdSense etc.) you have to purchase their paid package ($39 per year).
#3 MotoCMS
MotoCMS is a popular site maker offering extensive styling options to help you build a truly personalized product simply by pointing and clicking – no coding involved. The system itself is very easy and straightforward. In order to make a website with MotoCMS, you need to purchase one of their 'all-in-one' Flash or HTML templates. These come with an integrated admin panel and a set of handy default widgets. Then you need to upload this template to the server (you're free to choose any hosting provider). Once the template is installed, customize it and fill it in with your content. Click the Publish button and see it live!
#4 IMCreator
IMCreator is ideal for photographers, designers, boutique owners, bloggers and other creative folks who have no time for mastering HTML, but are eager to build something eye-catching and professionally-looking. The templates are all very classy and will definitely make a great first impression on your visitors. IMCreator's editor is very intuitive and allows you to format your site's look easily in the What-You-See-Is-What-You-Get mode. You can use their tools, templates and even publish your website under their subdomain all for free. To be able to use a custom URL you have to get a paid package.
#5 Webydo
Webydo gives you unmatched design- and business-related opportunities that the majority of other similar webs services don't have. This website creator will help you not only to build a personal website before the holidays, but to create several more for your clients during the same period of time. Thanks to their recently introduced Bill My Client and Build Your Brand solutions, designers now can completely re-brand the system and present it as their own to their clients, as well as conduct financial transactions directly through the Webydo Dashboard.
Author: Josh Nadeau
Courtesy: www.genuineseo.net