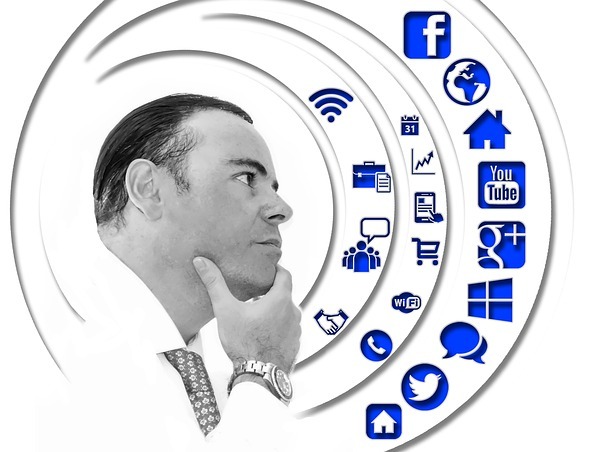 When you're a web designer, graphic designer, or similar professional in a creative field, you have two essential tools for attracting new clients: word of mouth and a stellar portfolio. The latter can be invaluable so it's critical that you're able to build a strong one and drive traffic to it.
Neglect these tasks and you'll be at a disadvantage, but if you can maximize your portfolio you will increase your chances of landing new opportunities.
Quick tips for building a killer design portfolio on line
While you might still have reasons to carry a physical portfolio, nearly everything is done online these days. And that's an advantage for you.
It allows your work to be seen through the medium it was designed for, and permits optimal clarity and quality. Although the nuances in a portfolio may be many — and you could spend hours researching best practices in that respect – the simple tips below are all you'll really need to get started:
Aim for simplicity. Don't confuse this with taking a shallow approach. You need to do your work justice, but don't overcomplicate things by incorporating elements that shouldn't be there. Showcase the complexities and quality of your work in a manner that's easy to digest.
Sell yourself. You'll frequently hear business investors say something along the lines of "We invest in people, not ideas." Keep this in mind when you build your portfolio. Of course your work needs to be good enough to pique the interest of potential clients, but the real focus should be on you, the artist. Sell yourself by creating a compelling "About Me" page and respond to any questions they might have at this point.
Make yourself reachable. According to Chris Whitling, Director of Marketing for HostGator, one of the leading hosting services for online portfolios, "Sharp website owners will always include plenty of contact information. Don't limit yourself to just an email address on your portfolio. Some potential clients may be inspired to pick up the phone and call you. A detailed contact page will enable you to connect with more leads."
Stay current. As a rule of thumb, you should revisit your portfolio at least once every three months to update it and add, or at least alter, content. Ideally, you should do this as often as once every three or four weeks. Design trends change rapidly, and you'll want to showcase your most up-to-date work.
Optimize your portfolio and pull in traffic
While the design aspect of your portfolio may come naturally, the optimization and SEO aspects may seem a little foreign to creatives such as yourself. Don't allow that to make you underestimate their value, though.
Your portfolio can be beautiful, compelling, and informative, but it's pointless without a viewing audience. After you complete it, shift your focus to optimization.
In particular, you'll want to consider some of the following tips:
Maximize titles. Always include the client name and the type of work in the title tag. This will assist search engines that crawl your site so they can more easily identify what each item is in your portfolio. In addition, you should insert the most important information on each page within the heading tags (h1).
Include descriptions. One of the biggest disadvantages of an online design portfolio from an SEO standpoint is that almost all the content is visual. Currently, search engines aren't able to search, identify, and display visual results with much accuracy or speed unless there are keyword-rich descriptions to accompany them. Always include textual descriptions on each page in order to satisfy the needs of search engines, as well as provide added value for the readers.
Build inbound links. While you have to be careful about how you build inks to your portfolio — always check the latest Google guidelines before committing to a particular practice — it's worthwhile to have some sort of strategy. For beginning designers with few connections, it may be helpful to talk with other designers and trade links.
Utilize valid code. If you want your portfolio to be spidered correctly, you need to ensure you're using valid code. The World Wide Web Consortium (W3C) website has all the information you're likely to need.
Build a blog. In the design arena, investment in content marketing can go a long way. That's because very few designers are doing that. By building an onsite blog and committing to creating regular posts (somewhere between three and five entries per week, ideally), you can increase your SEO credibility and attract plenty of human traffic to your site.
Make your work shareable. One of the best ways to pull in traffic is to make the content within your portfolio easily shareable. This gives visitors the ability to share your work on social networking sites such as Facebook, Pinterest, and Twitter, where unique content has a chance to go viral.
Getting noticed: the name of the game
In the design industry – as in many other professions and fields – it's all about getting noticed.
Though you may have the same skillset as some of the top performers in your niche, you won't get a chance to showcase those talents unless you put yourself out there and make yourself known. Use these helpful tactics to build a killer online portfolio and drive highly targeted traffic to it.



Author: Jayson DeMers
Courtesy: www.searchengineguide.com