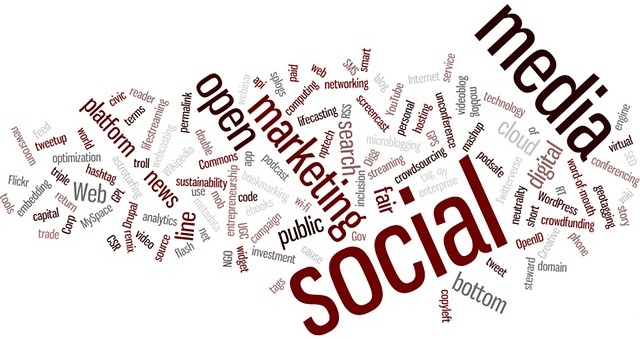 Marketing once used to be about carefully debated messages that were packaged in the most appealing ways by people who looked like Jon Hamm for people who looked like you and I to buy more. No more. And that's not a comment on the impending demise of an iconic series.
But why marketing automation, you may ask. Because it works. And just as farm animals gave way to tractors and drip irrigation, it was inevitable that Jon Hamm and Co. were here transiently. According to a study by the Aberdeen Group, companies that use marketing automation enjoy 53% higher conversion rates than those that do not. Annual revenue growth ticks in 3.1% higher than their non-automated brethren.
So, why not find out what ways marketing automation can be implemented in your business for best results?
1. Social Media Posts
Though social media is all about people and relationships, it lends itself to being automated almost naturally. From curating data that can be posted to your social media outlets to actually running the final mile, marketing automation is probably easiest to implement with social media.
Tools like Storify and Scoop.it learn what your (or your readers') preferences are, scour the web for interesting content related to these preferences and serve it up to your all ready and waiting to be shared with the right audience. No more scrambling around for great content to share.
Speaking of sharing content to your social networks, tools like Buffer help you create posts that will get posted to multiple social networks all in one go. It is now extremely simple to reply to and manage customer responses across different networks using a single social media management suite, schedule future posts in bulk or even track conversations about your brand on social media on a 24 x 7 basis.
2. Triggered Emails
Anyone who has tried selling anything online is familiar with online window shoppers and chronic cart abandoners. Many marketers consider their job as done when they manage to get visitors onto their websites. However, if these visitors leave without buying a thing, the money spent on getting them to the site is pretty much a complete waste. Triggered emails help you stanch this drain in resources by allowing you to set up automated emails to be sent out to specific visitors to your site based on specific actions they take while on your site.
Your potential buyer left a shopping cart with a few items in it? Send them an abandoned cart email reminding them to complete the purchase. Did a visitor look up details about a certain product on your site? Send them an email with just that product and entice them into a purchase. A regular customer completed a year of being a loyal buyer on your site? Thank them on their milestone with an automated email. Nearly every email service provider including the major players – Mailchimp, Vero and ConstantContact can help you set up and execute these automated emails with three basic inputs
A generic template for each type of automated email
Customer details uploaded into the ESP
Clear event definitions that will help trigger the automated email send out
3. Retargeted PPC ads
Just as we discussed with triggered emails, retargeted PPC ads reach out to users who have seen or tried out your product at least once before and hence are considered qualified leads. A typical retargeted ad contains the product that the user browsed last on your website and will offer the user gentle reminders to grab the chance to buy the product right now.
Retargeting can be done based on various parameters like the keywords used by a visitor while searching for a specific product, the source of the user's visit, geographical location of the user, time of day and more.
Setting up a retargeting campaign involves using a demand side real time bidding platform such as Bidable, which you can populate with detailed information about the type of customer you're looking to target, a publisher network where the ads will be published like the Google Display Network and an ad exchange like OpenX, which makes the entire process feasible by connecting the demand side server with the publisher.
4. Payment Automation
Gone are the days when the only way a customer could pay a seller was via cash, cheque or credit card. With integrations like Apple Pay and Google Wallet and NFC readers now installable in stores, waving to pay is already a reality.
Websites can make purchase easy as pie by allowing users to save their credit card data on their accounts when they are logged in. Alternately, you could create a QR code that is then displayed on the payments page of your website. When a user scans the code with their cellphone using an app like SnapScan, money is automatically transferred from their bank account stored on the app to the e-commerce merchant's account without any need to type in card details, billing addresses and more.
Over To You
Marketing automation is not about investing in complicated software that most employees ignore and find a way around. When done right, marketing automation bridges the gap between sales and marketing producing direct accountability for every penny spent and enabling sales teams with the knowhow that the marketing teams didn't know how to convey to them before.
Author: Pratik Dholakiya
Courtesy: http://www.searchenginepeople.com