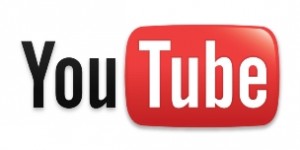 YouTube is very much in vogue these days. It is easy to shoot a video and upload it online for netizens to see it. Many e-commerce ventures are using these videos to talk about their brand, products and services. As a result of their overeager attitude towards populating YouTube, hundreds of minutes of video are being put up on this video site every minute! There is a deluge of videos out there waiting to be seen and noticed.
SEO companies often leave these videos to the whims of the winds. There is little or no effort to maximize their popularity. There is every chance that your video will get buried under the tons of other videos jostling for space. What you need to get out of that cluttered space is video SEO. It helps you to optimize YouTube and get your videos the maximum number of eyeballs possible. There are some careful methods to control a dynamic platform like YouTube. Here are the top 3 video SEO tricks to optimize YouTube:
Content with Video: Video description that accompanies a video on YouTube is the potential gold dust that most SEO companies bypass. This description is attached to the video to describe its content and purpose. When you upload a video on YouTube, the algorithms of YouTube or Google cannot actually see what is there in the video. It depends on the video description to understand the content and ranks it on the keywords mentioned in this video description. Make the most of this opportunity.
Video Ranks on Google: It is not always enough that your video gets a higher ranking on YouTube alone. Why not have it rank at the top on Google as well? Using what SEO professionals call 'video keywords' will ensure that your videos are ranked at the top of Google, other than YouTube. There are some keywords which users make use of to watch videos: grab them and incorporate them!
Market Videos: Users don't like to be pushed into watch videos if you do that without any preamble. However, if you make blog comments or social media discussions and then upload your YouTube video link as an add-on, you can get excellent online traffic to your videos from these social media platforms, without antagonizing anybody.
Author: Debajyoti Banerjee
Courtesy: www.7boats.com